Study at DISCOVER School of Discover Ukraine Network!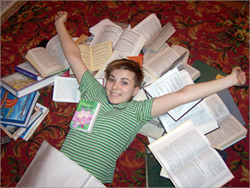 DISCOVER school has been a part of Discover Ukraine Network since 2005. Our international team welcomes you to apply for a variety of learning courses and educational tourism programs. We offer online seminars, student educational programs in many countries, academic and educational exchange, individual or group language classes in Kharkiv (Ukraine), and a variety of online classes.
Please, take a few minutes to survey this Web site and contact us for more information or services.
Foreign students who are planning to study in Ukraine can find useful information about our most frequently attended courses and universities in Ukraine. Ukrainians who would like to study overseas are welcome to learn about programs of education abroad that we promote.
Learn, travel and communicate with Discover Ukraine Network!