Speaking Japanese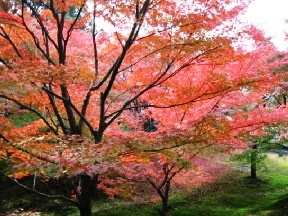 (For those who live in Russian/Ukrainian language environment)
Course code: J6
The course of Japanese I am suggesting is mostly about learning to speak. There are opportunities for Russian and Ukrainian students to study the language, and there are opportunities to meet the Japanese-speaking people in Ukraine. Yet, it is evident that so far actual speaking the language has been hard – mostly because of so called language barrier. Indeed, it is necessary to start speaking from the very beginning of learning the language. This is what I suggest to the students – to learn the language and practice right away what you have just learned. Studying this way is also expected to be successful because you memorize the new words you have just learned, and thus widen your vocabulary.
The topics suggested in the course are following:
First meeting
Telling about yourself
Telling about your country
Asking about the country and its people
Aalking about weather
Talking about culture and cultural differences
Talking about national foods
Asking for help
Suggesting your help
Showing your town
Meeting your friends
In a café
In most of these cases we are talking about meeting Japanese in the Russian or Ukrainian speaking surrounding.
Contact your teacher to learn more about the course.
Please sign up now and your teacher will contact you back to inform you about the classes timetable and about the virtual classroom registration. Payment for this course must be received not later than 10 days prior to the date of the first scheduled class. Group classes have 5 - 9 students.
Go to the page